Eclipse jet 550 Groningen Airport.
The Eclipse jet business aircraft is the only jet aircraft on the market where your bagage is secured in a pressurized environment and always free accessible via the cabin while your traveling at 41.000ft to your destination. This means fluids, electric devises and other goods in your bagage will not be frozen when your arriving at your destination.
---
Eclipse jet 550:
Speed: 370 kts – 685 km  – mach 0.64 / per hour.
Range: 1.125 nm – 2.084 km
Altitude: 41.000ft – 12.497m
Cabin pressure Altitude: 8.000ft at 41.000ft
Sea level cabin to: 21.500ft
Pilots: 2
Passengers: 4
2 Pratt & Whitney jet-engines generating 1800 lbf take-off trust.
Interior dimensions: Lengt – 3.76m / Height – 1.27m / Width 1.42m
---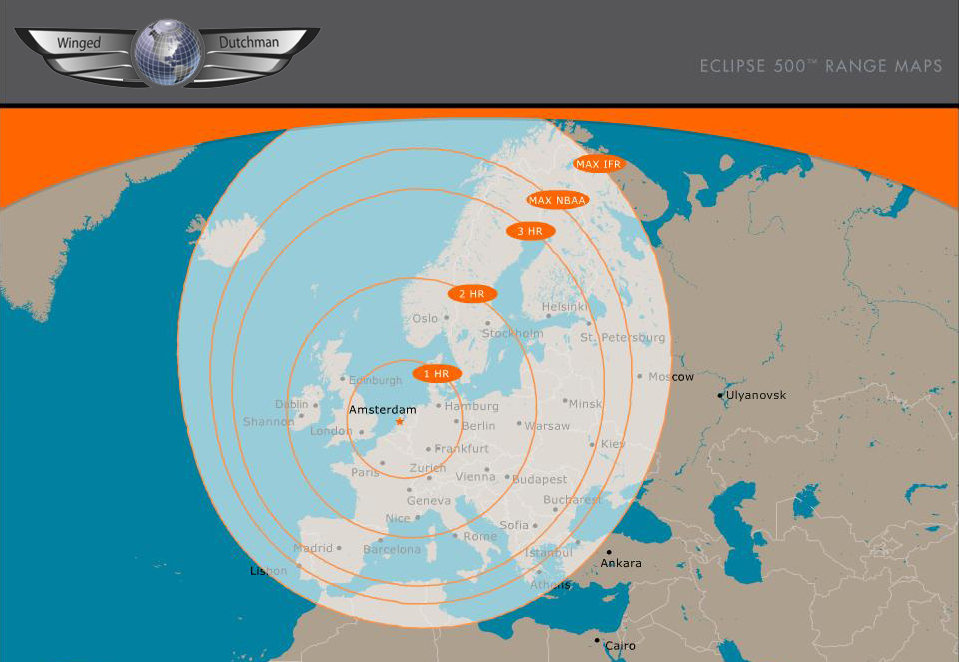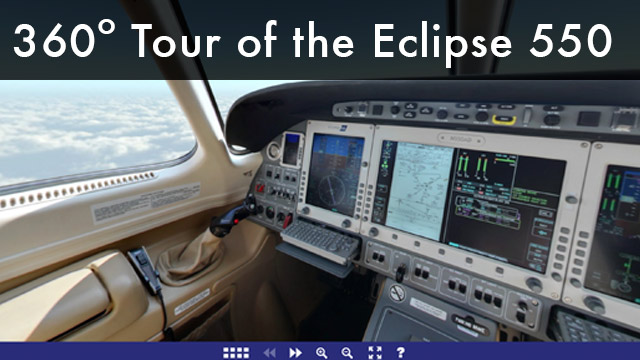 Green Jet Today, Bluer Skies Tomorrow
The Eclipse Twin-Engine Jet with an eye to the environment. It's extremely quiet: a full 40 dB quieter than the world's most stringent Stage 4 noise requirements. Smoke is released at a rate 50 times lower than regulatory limits. The plane is assembled using friction stir-welding, a green manufacturing process that produces no fumes. It's engine fire suppression system, PhostrEx is the first Halon alternative agent to be approved by the EPA and FAA in more than 50 years, and conforms to international treaties protecting the earth's atmosphere.